---
Designs, files and images on this web site, or elsewhere, in any form wholly, partly or edited,
are copyright
©
Malvern Hostick or clients
,
unless otherwise stated. All rights reserved.
---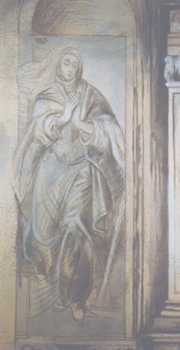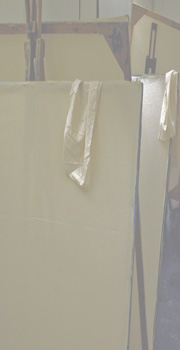 Painting and Drawing the Human Figure -
Large Scale

In my 36 years teaching this London-based
class offered perhaps unique opportunity to
work regularly from the model to a large
6ft by 5ft scale.

It attracted people of all ages and of varying experience. Single long poses ran over
four weeks, the model typically being backed
with theatrically-lit large scale versions of
fine art imagery.

The gallery links above show work carried out
over recent years.

Individual artist work can be seen
in personal galleries.